The retina is a vital part of the eye that plays a crucial role in our vision. As technology continues to advance, there have been significant innovations and evolutions in retinal treatment options. Understanding the retina and its importance in vision is the key to exploring these advancements further.
Understanding the Retina and Its Importance in Vision
The retina is a thin layer of tissue located at the back of the eye. It consists of specialized cells called photoreceptors, which convert light into electrical signals that are then transmitted to the brain. These signals are processed by the brain, allowing us to perceive images and see the world around us.
The retinal treatments is a complex structure with various layers that work together to ensure optimal visual function. The macula is a central part of the retina that is responsible for detailed and central vision. Any abnormalities or disorders affecting the retina can have a significant impact on vision and overall eye health.
Anatomy of the Retina
The retina can be divided into several distinct layers, each with its own role in the visual process. The outermost layer, known as the pigment epithelium, absorbs excess light to prevent glare and improve image quality. Below the pigment epithelium, the photoreceptor layer contains the rods and cones, the two types of photoreceptor cells responsible for capturing light and transmitting visual signals.
The rods are highly sensitive to light and are responsible for vision in low-light conditions, such as night vision. On the other hand, cones are responsible for color vision and visual acuity in bright light. These photoreceptor cells play a crucial role in our ability to perceive colors, shapes, and details in our environment.
The innermost layer of the retina consists of specialized nerve cells called ganglion cells. These cells collect the visual signals from the photoreceptors and transmit them to the brain via the optic nerve. In addition to the ganglion cells, there are several other layers in the retina that play important roles in signal processing and visual perception.
One such layer is the bipolar cell layer, which serves as an intermediary between the photoreceptors and ganglion cells. These cells help refine and enhance the visual signals before they are transmitted to the brain. Another important layer is the amacrine cell layer, which modulates the signals between the bipolar cells and ganglion cells, further fine-tuning the visual information.
Common Retinal Disorders
Various retinal disorders can affect the structure and function of the retina, leading to vision impairment or loss. Some of the most common retinal disorders include: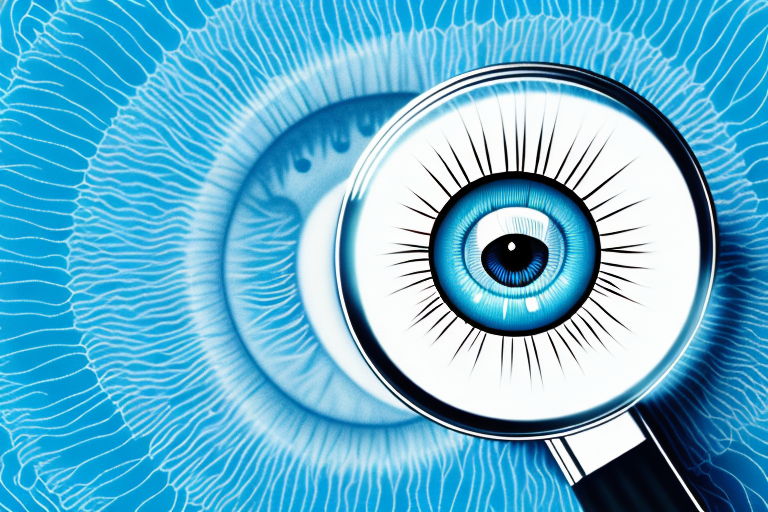 Age-related macular degeneration (AMD): This condition primarily affects the macula, leading to a loss of central vision. It is more prevalent in older adults and can significantly impact daily activities such as reading and driving.
Diabetic retinopathy: People with diabetes are at risk of developing this condition, which occurs due to damage to the blood vessels in the retina. Diabetic retinopathy can cause vision loss if left untreated.
Retinal detachment: This occurs when the retina detaches from its normal position, leading to a sudden onset of floaters, flashes of light, and a curtain-like shadow across the field of vision. Immediate medical attention is necessary to prevent permanent vision loss.
Retinitis pigmentosa: This is a group of inherited disorders that cause a gradual degeneration of the photoreceptor cells in the retina. It often leads to night blindness and a progressive loss of peripheral vision.
Macular hole: A macular hole is a small break or opening in the macula, resulting in a central vision loss. It can be caused by age-related changes or eye trauma.
These disorders can have different causes, ranging from genetic factors to underlying medical conditions. Early detection and proper treatment are essential in managing these retinal disorders and preserving vision. Regular eye examinations and maintaining overall eye health can help identify any potential retinal issues and allow for timely intervention. Visit https://nosebudzhealth.com/these-simple-cpap-masks-tips-will-help-you-avoid-mask-problems/ to read about These simple CPAP masks tips will help you avoid mask problems.
Traditional Methods of Retinal Treatment
Over the years, several traditional methods have been used for the treatment of retinal disorders. These methods aim to stabilize the condition, prevent further damage, and improve visual outcomes. Let's explore some of the commonly used traditional retinal treatment options in more detail:
Laser Photocoagulation
Laser photocoagulation is a procedure that uses a laser to seal or destroy abnormal blood vessels in the retina. This treatment is often used for conditions such as diabetic retinopathy and certain types of retinal detachment.
During the procedure, the ophthalmologist carefully directs a laser beam onto the abnormal blood vessels. The heat from the laser creates small burns, which cause scar tissue to form and seal off the abnormal blood vessels. By sealing these vessels, laser photocoagulation helps to prevent further leakage and bleeding, reducing the risk of vision loss.
This treatment is typically performed on an outpatient basis and does not require any incisions. It is a relatively quick and painless procedure, although some patients may experience mild discomfort or a sensation of heat during the laser application.
Vitrectomy
Vitrectomy is a surgical procedure that involves removing the gel-like substance in the center of the eye called the vitreous. This procedure is commonly performed for conditions such as retinal detachment or when the vitreous is clouded by blood or debris.
During vitrectomy, the patient is placed under local or general anesthesia to ensure comfort throughout the procedure. The surgeon makes small incisions in the eye to gain access to the vitreous. Using microsurgical instruments, the vitreous is carefully removed and replaced with a clear saline solution or gas bubble.
This procedure allows the surgeon to better visualize and access the retina, facilitating the repair of any retinal tears or detachment. Once the necessary repairs are made, the incisions are closed with sutures or allowed to heal naturally. Recovery from vitrectomy may take several weeks, and patients are typically advised to avoid strenuous activities during this time.
Pneumatic Retinopexy
Pneumatic retinopexy is a non-surgical procedure used to treat certain cases of retinal detachment. It involves injecting a gas bubble into the eye to push the detached retina back into place.
First, the ophthalmologist identifies the area of retinal detachment and administers local anesthesia to numb the eye. Then, a small amount of gas is injected into the vitreous cavity. The gas bubble rises and presses against the detached retina, helping it reattach to the underlying layers of the eye.
To enhance the success of pneumatic retinopexy, laser or cryotherapy may also be used to seal any tears or holes in the retina. This additional treatment helps to prevent further detachment and promote proper healing.
Following the procedure, patients are usually instructed to maintain a specific head position for a certain period of time to ensure that the gas bubble remains in the desired position. The gas bubble gradually dissipates on its own over time.
While these traditional methods of retinal treatment have proven to be effective in many cases, it's important to consult with an ophthalmologist to determine the most appropriate treatment option based on individual circumstances. Advances in technology and surgical techniques continue to expand the range of available treatments, offering hope for improved outcomes and quality of life for individuals with retinal disorders. You can also read about What is type 1 diabetes? A Mayo Clinic expert explains by clicking here.
Innovations in Retinal Treatment
As technology continues to advance, there have been significant innovations in the field of retinal treatment. These innovations aim to improve treatment outcomes, enhance patient experience, and expand the range of conditions that can be effectively treated. Some of the notable innovations in retinal treatment include:
Gene Therapy for Retinal Diseases
Gene therapy holds great promise in the treatment of inherited retinal diseases. By delivering healthy copies of the defective gene directly to the retina, gene therapy can correct the underlying genetic mutations that cause these diseases. This innovative approach has already shown promising results in clinical trials and is expected to revolutionize the way certain retinal disorders are treated in the future.
MicroPulse Laser Therapy
MicroPulse laser therapy is a novel treatment technique that delivers repetitive short pulses of laser energy to the retina. Unlike conventional laser photocoagulation, which creates visible burns on the retina, MicroPulse laser therapy uses subthreshold laser energy to stimulate cellular changes without causing thermal damage. This innovative approach provides a gentler and potentially more effective treatment option for certain retinal conditions.
Telemedicine in Retinal Care
With the advancement of telecommunication technology, telemedicine has emerged as a valuable tool in retinal care. This approach enables remote diagnosis, monitoring, and consultation for patients with retinal disorders. Through the use of digital imaging and secure online platforms, retinal specialists can remotely assess and manage patients' conditions, improving access to specialized care and potentially reducing the need for frequent in-person visits.
The Evolution of Retinal Treatment
The field of retinal treatment has come a long way, with significant advancements in both traditional methods and innovative approaches. The journey from traditional to modern techniques has involved the integration of technology and a deeper understanding of the underlying mechanisms of retinal diseases.
The Journey from Traditional to Modern Techniques
Traditional retinal treatment methods, such as laser photocoagulation and vitrectomy, have proven to be effective in managing a wide range of retinal disorders. However, these methods often require invasive procedures and may have potential side effects.
Modern techniques, such as gene therapy and MicroPulse laser therapy, offer less invasive and potentially more targeted approaches to treating retinal disorders. By focusing on the underlying genetic and cellular mechanisms, these techniques aim to restore normal retinal function and improve visual outcomes.
The Role of Technology in Advancing Retinal Care
Technology has played a significant role in the advancements seen in retinal treatment. From the development of specialized equipment for surgical procedures to the use of artificial intelligence and machine learning in diagnosis and treatment planning, technology continues to push the boundaries of what is possible in retinal care.
Advancements in imaging techniques, such as optical coherence tomography (OCT), have allowed for better visualization of the retina and improved detection of subtle changes or abnormalities. This has greatly enhanced the accuracy of diagnosis and monitoring of retinal disorders, enabling timely intervention and better treatment outcomes.
Future Perspectives in Retinal Treatment
As research continues to progress, the future of retinal treatment holds great promise. Scientists and clinicians are exploring various potential breakthroughs that could revolutionize the field and further improve patient outcomes.
Potential Breakthroughs in Retinal Therapy
One area of active research is the development of novel drug delivery systems for the treatment of retinal diseases. These systems aim to improve the delivery of therapeutic agents to the retina, ensuring sustained and targeted treatment. Nanotechnology-based drug delivery systems, for example, hold the potential to significantly enhance the effectiveness of retinal treatments, minimize side effects, and improve patient compliance.
The Impact of Artificial Intelligence on Retinal Treatment
Artificial intelligence (AI) has the potential to revolutionize retinal treatment by providing automated and highly accurate diagnosis, treatment planning, and monitoring. AI algorithms can analyze large amounts of retinal imaging data and identify patterns or markers that may be indicative of specific retinal disorders. This can assist clinicians in making faster and more accurate diagnoses, as well as predicting treatment outcomes with greater precision.
In conclusion, the advancements and evolutions in retinal treatment options have transformed the landscape of eye care. From understanding the intricate anatomy of the retina to exploring innovative techniques like gene therapy and MicroPulse laser therapy, the field continues to progress towards more effective and personalized treatment approaches. With continued research and technological advancements, the future holds great promise for further improving the outcomes and quality of life for individuals with retinal disorders.